Federal Brace: Favorite Corner of the World: Peter DiNatale & Montauk Point

Submitted by

admin

on Thu, 09/29/2016 - 17:37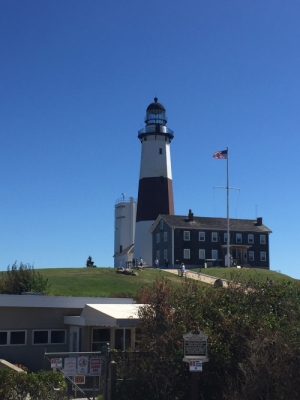 Federal Brace, manufacturer of high-quality, designer, made-in-America brackets, was attracted by our love for Montauk. So they chose our experience to launch their new "What's Your Favorite Corner Of The World?" series:
We're excited to begin our "What's Your Favorite Corner of the World?" series with an awesome contractor and builder, whose work within the design and remodeling industries has impacted many spots around NYC and has been featured in multiple designer showcases and publications. Peter DiNatale's favorite spot is a lovely spot that may be familiar to many of our customers & readers up north! Take a look:
"My favorite corner in the whole wide world is Montauk Point in Montauk, New York.  One of its nicknames is "The End," as in the very tip of, Long Island. Keep going east and the next stop is Europe! There's also a great deal of building history you can observe there as it's a colonial and Revolutionary War-era American town. The Montauk Point Lighthouse was actually commissioned by President George Washington in 1792, and is still an amazing structure. But my favorite corner involves the things that have been there forever. The combination of the sand, scent of salt water, and the sound of the waves crashing against the beach reinvigorate my creativity and passion for my work. As a result, all becomes possible." - PD
Peter DiNatale is President of Peter DiNatale & Associates Inc., a full service general contracting and construction management firm serving New York City and the tri-state region of New York, New Jersey and Connecticut. The company has received a number of awards and its beautiful work has been included in several high-profile designer showcases in New York, which can be seen online at www.dinataleassociates.com . Find them on Facebook and contact them for all your design needs at office@dinataleassociates.com.
Federal Brace is excited to offer our award-winning corner supports exclusively online with Amazon or on our website. These high-quality, designer, Made-in-America brackets have revolutionized supporting a tricky or difficult countertop application, and make it easy for homeowners, contractors, retailers, and more to provide safety and strength under large overhangs under and around corner spans. To join in our Favorite Corner series contact us at marketing@federalbrace.com or visit us online at www.federalbrace.com. You can also connect with us through Facebook, Instagram, Twitter, or Youtube!